DATE:
Sobota 14 srpna 2021 (15:00 -21:00)
Sobota 21 srpna 2021 (09:00 -11:00)

LOCATION:
Chata Kara - Roudnice v krkonoších
TEACHER_MALE :
Acharya Mathias Pongracz
COORDINATOR_MALE :
Filip Rosenkranc
CONTACT : Filip Rosenkranc
This noble path begins with developing affection for ourselves and continues by expanding it to others - dissolving the barriers that divide us.
How can we bring this ancient wisdom into our everyday lives and transform them into the way of the bodhisattva?
At the core of the programme is the Mahayana poem "The 37 Practices of Bodhisattvas," studied by many lineage holders and containing essential and comprehensive instrucitons on how to walk on this path from the very beginning until enlightenment.
Each day includes a full program of meditation, chants, Dharma talks, discussions, contemplative lunch and a work period (rota). Some days we will practice in silence.
Acharya Pongracz will be offering daily Qigong exercises beneficial for the spine and joints, and which are also helpful for the meditation posture and other activities (or nonactivities).
Teacher: Acharya Mathias Pongracz
August 14-21
Kara Cottage (Krkonoše mountains)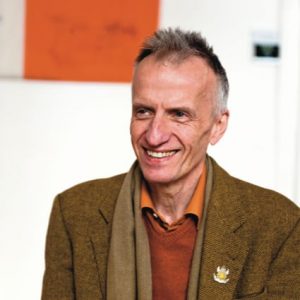 Acharya Mathias Pongracz was born to Hungarian parents in the Congo, where he spent his childhood with six other siblings. After some years in Belgium he settled in Austria, where he studied political science and interpreting. For 20 years he worked as a television journalist for the Austrian Broadcasting Corporation (ORF) where, amongst others, he also worked as an Eastern Euopean correspondent. He is the father of one daughter.
Acharya Pongracz joined Shambhala in 1983 and attended seminary with Chögyam Trungpa Rinpoche in 1984 and again in 1985. When Saykong Mipham Rinpoche (Sawang at that time) taught his first three-month seminary at SMC in 1992 he asked Acharya Pongracz to serve on the Seminary teachers faculty.
Mathias also studied closely with Kobun Chino Roshi, with whom he sat many sesshins from 1992 until his paranirvana in 2002. From 2006 until spring 2012 Acharya Mathias Pongracz was resident teacher at Dechen Chöling, the European land center of Shambhala Europe in France.
He introduced the MBSR program in France at a time when it was unknown there. A few years ago he started a Shambhala group in Hungary (Budapest). He is currently based in Vienna, and teaches in French, Hungarian and German, traveling to Shambhala Centers around Europe.
He also teaches programs on Mindfulness Stress reduction, and has practice in Qi Gong and the art of hosting.
Practical information
Early bird price: 310 EUR (with registering and paying the deposit at least 50 % before June 15)
Price with later payment: 345 EUR
Reduced price: 230 EUR (for students, pensioners and others who cannot afford full price; deposit to be paid by June 15)
Patron Price: 390 EUR (used to support a student who cannot afford full price)
Account details
IBAN: CZ4155000000001465743001
BIC: RZBCCZPP
(Shambhala Praha, Varšavská 13, Praha 2)
The price should not be an obstacle to participation. If you need a lower price, please let the coordinator know and we will look for a solution.
Cancelation conditions:
If the program gets cancelled from our side (covid regulations, etc.), the deposit is fully refundable. If you cancel your participation by July 10, the deposit is fully refundable; by July 31, we keep 80 EUR and the rest is refundable; later - deposit non refundable.
Address: Horská chata Kara, Roudnice v Krkonoších 15, 514 01 Jilemnice (http://www.chatakara.cz/)
Food is included (three full meals a day). Should you like a vegetarian or gluten-free diet, please inform the coordinator.
Other diets are only possible upon agreement made before July 1st. Additional fees may apply (if helping cook is needed to arrange your diet).
Accomodation in rooms of 2-4.