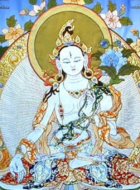 Datum:
Neděle 27 prosinec 2020 (19:00 -21:00)
Pondělí 28 prosinec 2020 (00:00 -00:00)
Úterý 29 prosinec 2020 (00:00 -00:00)
Středa 30 prosinec 2020 (00:00 -00:00)
Čtvrtek 31 prosinec 2020 (00:00 -00:00)
Pátek 1 leden 2021 (09:00 -12:00)

Učitel :
Acharya Mathias Pongracz
Relax – Renew and Cultivate Strength of Heart Online retreat in Czechia Dec. 27th - Jan. 1st
The end of the year – the time between Christmas and the New Year is time of transition: a good time for reflection and renewal – a time to let go of old stuff, time to open for a fresh start.
The pandemic has given us time to stop, to look for inner resources so that we can find and develop strength of heart and resilience to deal with the challenging situations we are facing.
This retreat will offer the basics of mindfulness/awareness meditation, contemplations, a short practice on White Tatra as well as simple body exercises (Qi Gong et al.), time for socializing, for exchange and also guidance in Meditation practice, individual and group meditation instructions, as well as short Dharma talks. For those interested there will be the option to do the chants of the pandemic practices.
WHITE TARA – is a practice to open the heart.
It is said to be of great help in situations that provoke inner tensions, anxiety, fear, sickness and scarcity. White Tara is said to bring relaxation, soothing, healing and to restore inner balance and the ability to go through difficult situations in an unhindered way. We will use a short text composed by the Kongma Sakyong Mipham Rinpoche.
Biography of Acharya Mathias Pongracz: Mathias was born to Hungarian immigrant parents in the Congo, and worked for 20 years as a TV journalist at the Austrian Broadcasting Corporation (ORF). Has been stumbling along the path of Dharma for almost 40 years. In 1983 he became a student of Chögyam Trungpa Rinpoche who he studied with in the US, 10 years intense practice with Zen Master Kobun Chino Roshi, student of Sakyong Mipham Rinpoche, teaching throughout Central Europe and France. 2006 - 2012 resident teacher in Dechen Chöling, the land center of Shambhala Europe.
Since 2004 he has also developed a career in Mindfulness Based Stress Reduction and he teaches Qi Gong.
Options for participating in the retreat:
The programme can be taken:
as it is (see structure below)

as a support for your own

personal retreat

, where you can include other practices and studies to the framework of the online programme

attended

partially

for those living with families or with other obligations and not able to commit to the full schedule (some parts, such as guided meditation and talks will be recorded for listening later at a convenient time)
Dates:
The retreat starts on the 27th of December (orientation and introductions) at 7 pm CET and ends at 11:30 am CET on the 1st of January.

Structure (may still be adjusted)
morning chants & Chi Gong
guided practice
lunch break
practice/MI meetings/group discussions
tea time (with open Zoom - chance to have social time together)
Dharma talk and protector chants
closing chants
Language:
The programme will be taught in English, translated to Czech, but let us know if you need translation to another language (and practices in that language).
Proceeds:
The finances will be used to cover the honorarium of the teacher and as an honorarium to KSMR, author of the White Tara practice, as well as support to the Prague Shambhala Center.
Price and payment:
168 EUR - patron price, 108 EUR basic price (with a possibility to receive further discount)
You can pay by Paypal or money transfer. You will receive details for this after your registration.
The link for the course you will receive after your payment.
New Year's Eve - Details to come
Organizers and contacts:
Prague Shambhala Center is hosting the event on Zoom and from the centre in Prague. Acharya Pongracz will be teaching from Vienna.