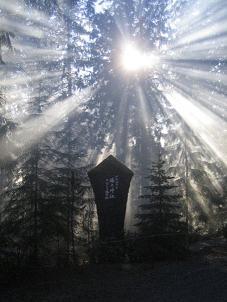 Datum:
Pátek 27 listopad 2020 (19:00 -21:00)
Sobota 28 listopad 2020 (09:00 -18:00)
Neděle 29 listopad 2020 (09:00 -17:00)

Místo:
Centrum Shambhala Praha
Učitel :
Acharya Mathias Pongracz
Koordinátor :
Filip Rosenkranc
Tento program Posvátné cesty dál pracuje s přinášením principů bojovnictví a všímavosti-uvědomění do každodenního života.
English below
Vzhledem ke covid opatřením, plánujeme program uskutečnit online - přes ZOOM.
Drala
Skrze zkoumání hloubky vnímání se člověk spojuje s elementální a magickou silou, která je světu vrozená. Princip draly odkazuje na posvátnou energii a sílu, která je přítomná, když překročíme agresivitu.
Nová cena (pro online setkání): 2400,-
(studenti 1200,-; opakovaní účastníci 800,-)
Cena by neměla být překážkou k účasti - pokud by pro vás byla, dejte vědět.
Podmínka účasti: absolvování programu Větrný kůň.
...........................
ENGLISH
Drala (via ZOOM)
The Sacred Path program continues to deal with bringing the principles of warriorship and the practice of mindfulness-awareness into daily life.
In particular, it is designed to nurture the student's natural ability to experience the world as sacred and his or her aspiration to create an enlightened society.
Through exploring the depth of perception, one engages the elemental and magical strength inherent in the world. The principle of drala refers to the sacred energy and power that exists when we step beyond aggression.
Prerequisites: Completion of Shambhala Training: Windhorse.
Price: 95 EUR, to be paid before the program to Shambhala Prague account (IBAN: CZ4155000000001465743001; Shambhala Praha, Varšavská 13, Praha 2)
The programme will happen online - confirmed participants will receive the Zoom links via email.

Please arrange your home situation so that you can fully participate in the program and fully focus. Prepare an uplifted place where you feel safe, with a shrine lit, if possible.
Drala walk will be part of the programme - please think ahead of a nearby natural spot that inspires you.
Times:
We start o Friday with a talk at 7pm.
Saturday: 9-12 + 13:30-18:00
Sunday: 9-12 + 13:30-17:30
(ending times might change a bit)
Contact: Filip Rosenkranc, [email protected]