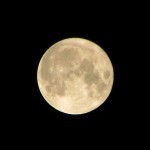 Datum:
Sobota 20 červenec 2019 (14:00 -21:00)
Neděle 21 červenec 2019 (09:00 -19:00)
Pondělí 22 červenec 2019 (09:00 -19:00)
Úterý 23 červenec 2019 (09:00 -19:00)
Středa 24 červenec 2019 (09:00 -19:00)
Čtvrtek 25 červenec 2019 (09:00 -19:00)
Pátek 26 červenec 2019 (09:00 -23:00)
Sobota 27 červenec 2019 (09:00 -14:00)

Místo:
Chata Kara - Roudnice v krkonoších
Kindness expresses the innate longing for connection that enables us to put others before ourselves.
Summer Meditation Program 2019
Way of The Moon: Awakening Kindness
In a society displaying division, confusion, competition and speediness, kindness may seem questionable or even disempowering. How can we skillfully, genuinely keep our hearts and minds open and present—even when we feel triggered?
We invite you to a summer meditation program in the beautiful Czech Krkonoše mountains.
Teacher: ACHARYA ARND RIESTER
Arnd Riester has been a practicing Shambhala-Buddhist since 1991, and he has been teaching in the Shambhala Lineage since 1998. In 2010 he was appointed as a Shastri. He has served 7 years in this teaching role based in Cologne and part time in Prague. Sakyong Mipham empowered him in September 2017 as Acharya to represent him and the Kagyu, Nyingma, and Shambhala lineages he holds. Arnd Riester lives with his wife and two children in Cologne, Germany. He is a professional goldsmith and he runs two shops in Cologne and Bad Honnef, where he presents his own jewellery work with his business partners.

Date: 20-27 July 2019
Místo: Mountain cottage KARA, Roudnice v Krkonoších 15, 514 01 Jilemnice, www.chatakara.cz
Food: home made by our grandmothers. If you have diet requirements, please let us know in advance
Language: English with translation to Czech
Prerequisities: Experience with meditation, ideally regular practice
Price:
180 EUR if you pay a deposit of 50 % before 20th May
220 EUR with later payment
250 EUR is the PATRON price which allows us to support people who cannot afford to pay the full price
Additional cost for the materials: cca 20 EUR
Please send your deposits to IBAN: CZ4155000000001465743001, with your name and "KARA Moon 2019" in the note.
The program includes transmission and practice of the Sadhana of Kindness (short version) and connected excercices and a text.